RALPH G. PETERSON, P.A.-C.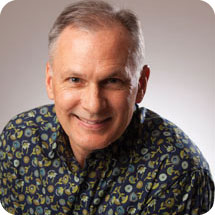 After 25 years as a Physician Assistant, I'm still driven by the desire to serve patients-and I'm excited to be a part of the growing field of neurosurgery. The best thing about working with Dr. Keiper is that I get to see patients recover their lives- whether through state-of-the-art procedures or nonsurgical treatments.
I'm a native Oregonian with an undergraduate degree from the University of Oregon. I completed my graduate studies at Duke University School of Medicine in Durham, North Carolina.